One former Navy SEAL-turned-lawmaker poked some fun at the U.S. Marine Corps (USMC) for losing track of an F-35 stealth fighter jet.
Wisconsin GOP Rep. Derrick Van Orden posted a pair of videos Monday poking fun at the missing plane mishap that took over the airwaves as the military scrambled to find the jet.
One video, posted with the comment "one team one fight," shows Van Orden knocking on a Washinton, D.C., townhouse door with a photo of the missing jet.
DEBRIS REPORTEDLY FOUND IN SOUTH CAROLINA AFTER F-35 STEALTH FIGHTER JET DISAPPEARANCE; USMC PAUSES AIR OPS
A pair of Van Orden's House GOP colleagues — Reps. Nick LaLota and Marc Molinaro of New York — answered the door to the congressman's knocking.
"Take it easy, buddy, take it easy! What's the matter?" LaLota asked.
"Have you seen an F-35 I had just a little bit ago?" Van Orden asked, with LaLota responding, "Seen an F-35?!"
"Where are you from?" LaLota asked, with Van Orden answering "not around here."
"But have you seen this thing?" Van Orden asked. "It's really fast, it goes high in the air, I just lost it."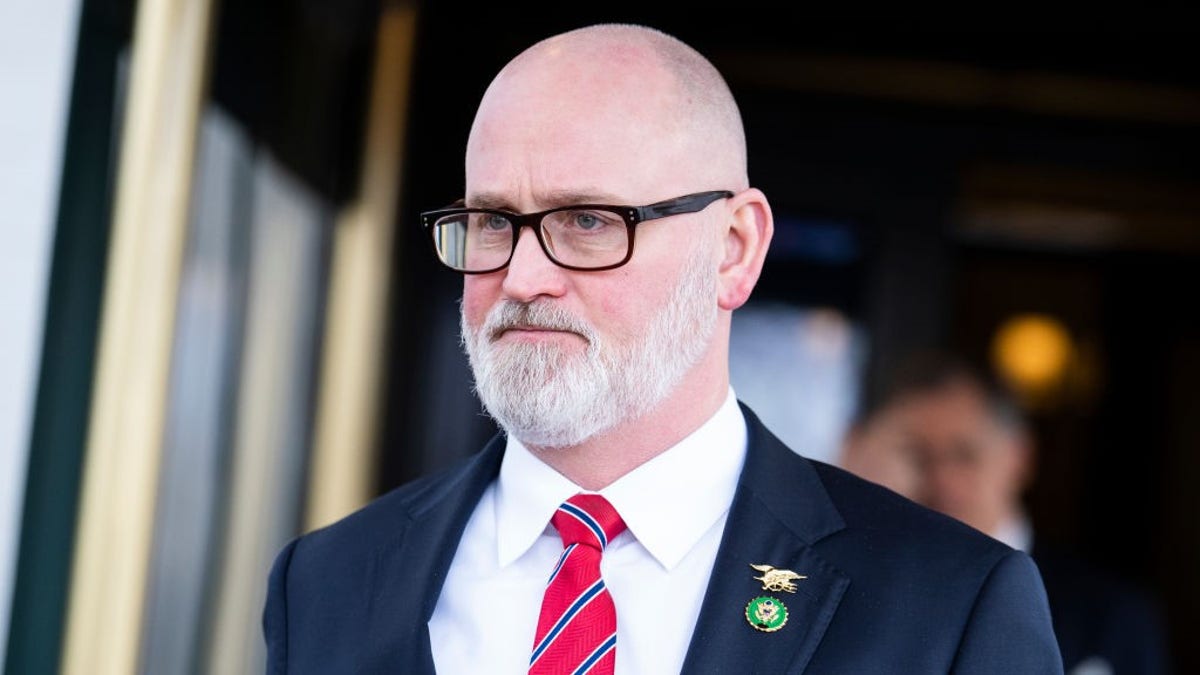 "Hey, has anybody seen this F-35?" LaLota asked after turning around to the group inside the house.
"Ayy, forget about it!" Molinaro yelled back.
"Nah, we haven't seen any F-35s around here, buddy," LaLota said before Van Orden walked away from the door.
A video posted after the original showed Van Orden taping a "missing" poster of the plane to a lamppost outside the Capitol with stubs labeled "USMC."
"I will do anything for the glorious Corps," Van Orden wrote with the video.
DEMOCRAT ANNOUNCES BID TO UNSEAT WISCONSIN REP DERRICK VAN ORDEN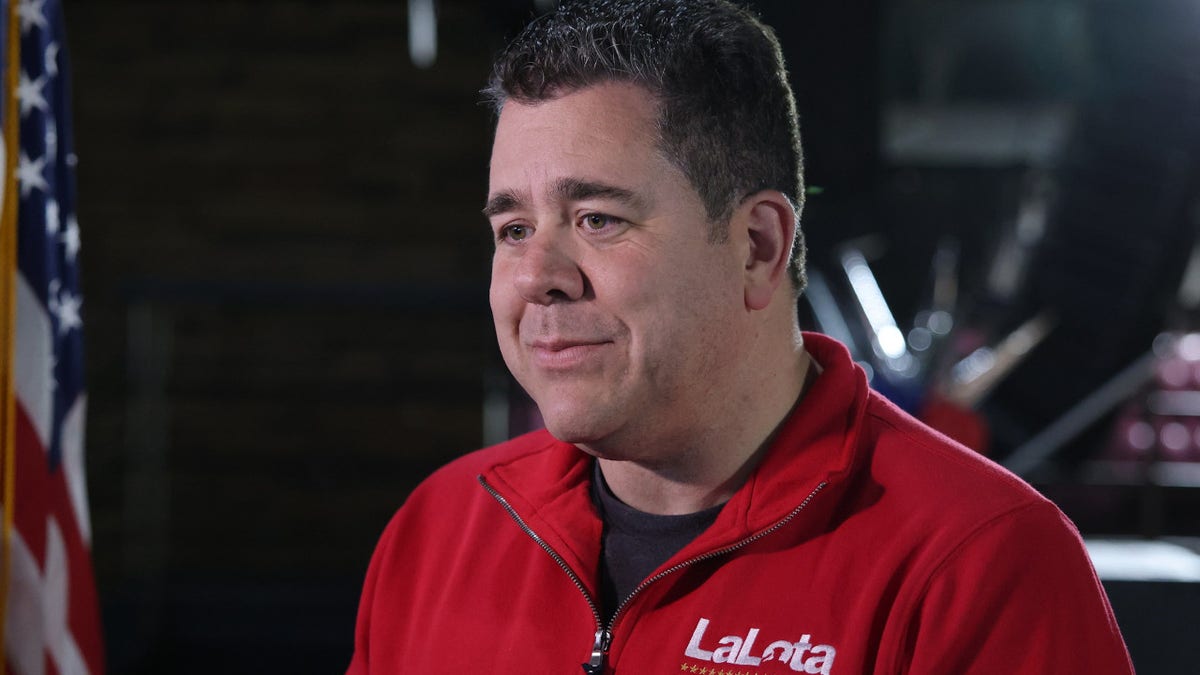 "You haven't seen an F-35, have you?" Van Orden asked a passerby in a "Make America Great Again" hat as he taped up the sign.
"An F-35?" the man asked, with Van Orden affirming.
"One of these?" Van Orden asked, pointing to the poster. "It goes superfast, it's got a lot of shiny things on it."
"Apparently, it's really hard to see," he continued. "But, if you do, could you go ahead and call the Marine Corps for me?"
"If I see one, they'll be the first to know," the passerby responded.
The passerby noted the high price tag of the missing jet — which Van Orden said is "a lot" — and added that he has "never believed in stealth."
"Well, apparently it works because they can't find this thing," the Wisconsin Republican responded.
Van Orden's videos came amid a scramble by the USMC to find the missing downed plane.
Debris from the missing jet was reportedly found in South Carolina.
A debris field has been located by military officials amid their investigation of the F-35 jet that disappeared in South Carolina on Sunday.
CLICK HERE TO GET THE FOX NEWS APP
Joint Base Charleston told Fox News Digital that the debris field was found in Williamsburg County, South Carolina. Officials did not confirm that the debris was from the missing aircraft.
A pilot ejected from the aircraft on Sunday afternoon after a "mishap." The jet was a Lockheed Martin F-35 Lightning II that belonged to Marine Corps Air Station Beaufort.
The USMC did not immediately respond to Fox News Digital's request for a reaction to Van Orden's videos.
Fox News Digital's Andrea Vacchiano contributed reporting.