[ad_1]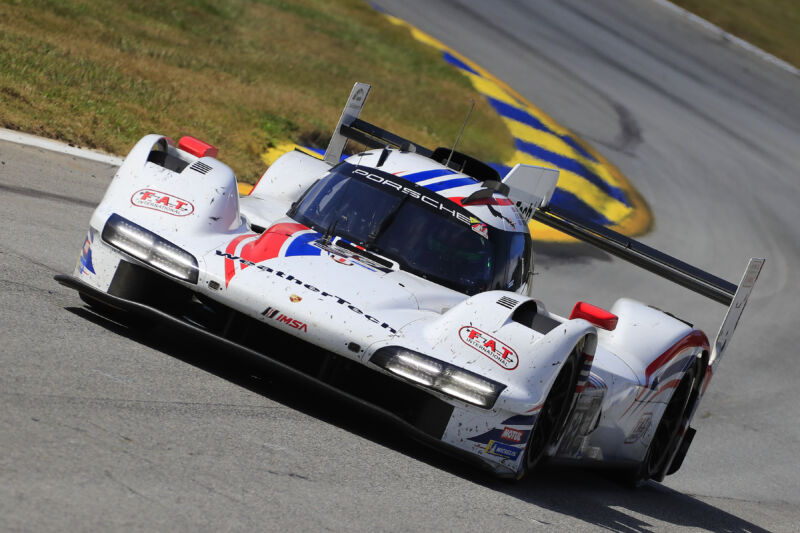 The crowd streamed onto the track before the race, seizing their last chance to see the brightly liveried cars up close. Daytona had been busy in January, but the crowd at Road Atlanta seemed even larger. To be honest, though, the race the fans were here to see would not be one for the ages. A 52-car grid packed into just 2.8 miles of race track promised potential trouble, and the 10-hour race saw 14 interruptions by the safety car, never getting into a rhythm. But I'm not sure that mattered much; the main draw for many in attendance that Saturday was simply seeing this new era of hybrid prototypes in person, and on that score, everyone left with smiles.
We've spilled plenty of pixels over the past 18 months or so delving into some of the minutiae of this new class of racing car, variously known as LMDh or GTP. Briefly, these are purpose-built racing cars, which start with a carbon-fiber spine from one of four racecar constructors and then add an engine, bodywork, and software from one of the four OEMs that participate, and then the same Xtrac gearbox, Williams Advanced Engineering lithium-ion battery, and Bosch electric motor as a way to keep development costs reasonable.
The rules purposely limit the amount of aerodynamic downforce a car can generate relative to the amount of drag it creates, and they positively encourage each car maker to give these race cars styling that calls out to their road-going products.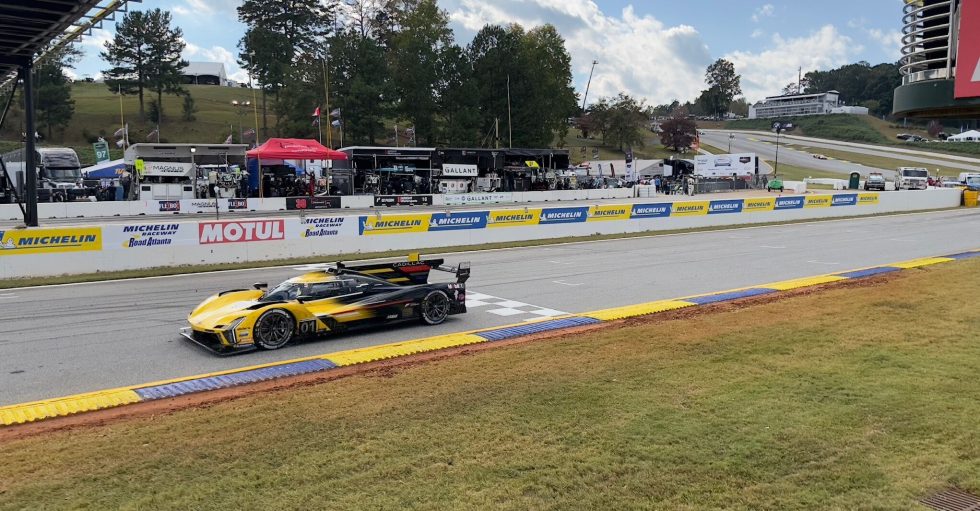 It appears to have worked. The designs resonated, particularly Cadillac's, which graces bags of Doritos and the cover of the latest Forza Motorsport game. It might have looked even better with a Corvette badge and an all-yellow paint job (though that's a view that doesn't endear me to GM).
The Porsches looked best head-on. As it crested the rise and built up speed on the back straight at Road Atlanta—or as it dashed down the Mulsanne straight at Le Mans—the 963 intentionally evoked the legendary 962. Better yet, Porsche brought variety: a pair of customer 963s and a pair run by Penske Racing. The cars were driven by big-name drivers, too—Indy 500 winner and champion Josef Newgarden was the third driver for one of the Penske Porsches, and F1's 2009 World Champion Jenson Button was aboard the flat-yellow JDC car.
BMW's V8 M Hybrid was unmistakable for anything else, particularly at night, with its illuminated kidney grilles. I'll be honest: I see less of a link between Acura's road cars and its ARX-06, but there's no denying that car's outright speed.
None were as nice to look at as the Ferrari 499P, which won Le Mans earlier this year. That car is built to a different set of rules (called LMH), but IMSA and the World Endurance Championship have a process to balance performance between the two so they can compete together. (None of the GTP teams that also compete in WEC are particularly happy with that performance balancing, which seemed to favor the Ferrari and Toyota LMH cars this season.)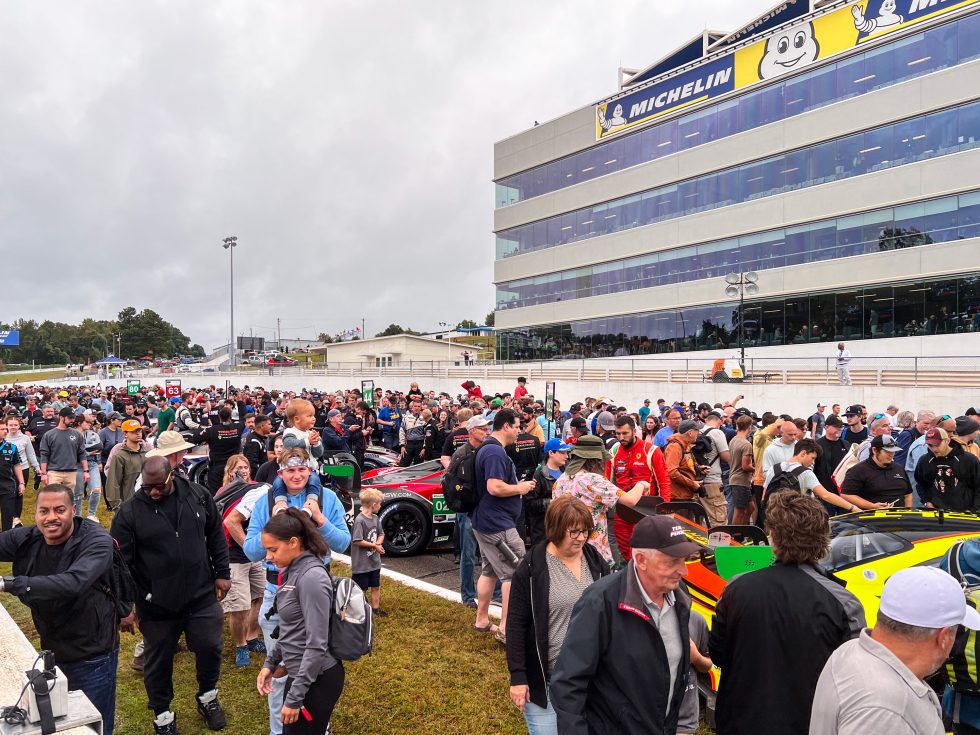 I ran into Ferdinando Canizzo, technical director of Ferrari Competitzione GT and technical boss for the 499P program, shortly before the green flag and asked him whether we'd see the Ferrari prototype race in IMSA next year.
His reply: "Can you see any reason why we shouldn't bring it here?"
"I hope so. That's the whole idea of convergence," said IMSA President John Doonan when I quizzed him on the possibility of a Ferrari prototype showing up in 2024. The first step would be for a 499P to visit North Carolina's Windshear wind tunnel and the IMSA R&D center for homologation.
"I think on LMDh, the ruleset is so tight and the expectations are very clear, both for the manufacturer and for us," Doonan said. "LMH obviously has a little more freedom in their ruleset. So we've just got to continue to figure out ways to balance the two, but we're very open to those manufacturers coming." Indeed, in 2025, the Aston Martin Valkyrie—built to LMH rules—is due to race in IMSA, and the series will add Lamborghini (with an LMDh-based car) next year.
The cars all look and sound different, but the racing is close. The rules allow a maximum of 670 hp (500 kW) at the rear wheels, policed by torque sensors. Up to 67 hp (50 kW) of that comes from the Bosch electric motor, often filling holes or troughs in the internal combustion engine's torque curve, then regenerating power from the rear axle under braking.
[ad_2]

Source link