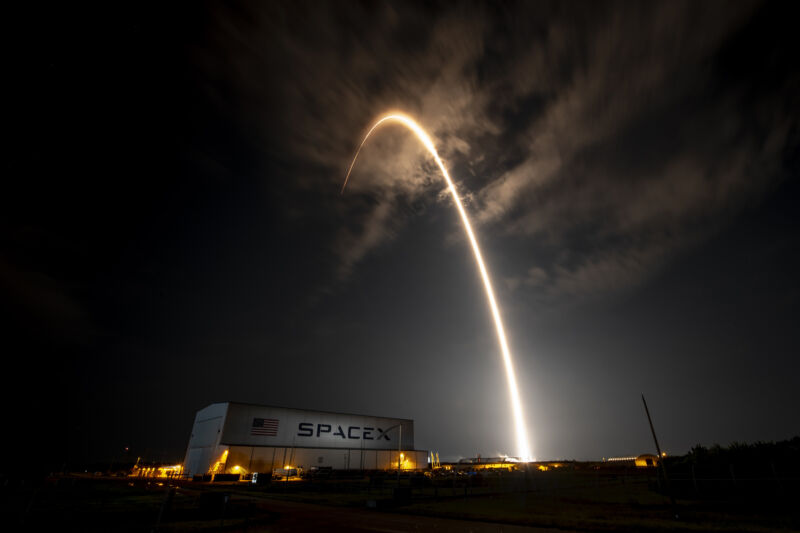 SpaceX will launch 14 Falcon 9 rockets beginning in 2026 to deploy satellites for Telesat's Lightspeed network, a constellation designed to provide broadband connectivity for businesses, governments, and telecom operators, officials announced Monday.
Telesat, a Canadian company that has been in business since 1969, has long been an operator of large communications satellites in geostationary orbit. But in 2016, the company announced it would deploy a fleet of low-Earth orbit satellites to beam low-latency, high-speed Internet around the world. The network, which Telesat calls Lightspeed, has faced delays and setbacks, eventually leading Telesat to switch satellite manufacturers from the European firm Thales Alenia Space to Canada-based MDA earlier this year.
On Monday, Telesat said it has selected SpaceX to launch the Lightspeed satellites on 14 Falcon 9 rockets from launch sites in Florida and California. Each Falcon 9 mission will loft up to 18 Lightspeed satellites on a single launch, according to Telesat. This announcement also signals a change in direction for Telesat, which previously announced launch contracts with Blue Origin and Relativity Space.
The 14 missions appear to be more than enough to launch Telesat's first batch of 198 Lightspeed satellites, and the company said the launches will enable global service, which requires 156 spacecraft in orbit, to begin in 2027.
Going with the proven rocket
In a statement, Telesat called SpaceX's Falcon 9 the "most reliable and only reusable orbital rocket flying today." That's undoubtedly true, with SpaceX's Falcon rocket family currently sitting at more than 230 consecutive successful missions.
Telesat said it will take advantage of SpaceX's high launch cadence to rapidly deploy the Lightspeed satellites, which will fly in a mix of polar and mid-inclination orbits roughly 600 miles (1,000 kilometers) above Earth. Each Lightspeed satellite will weigh about 1,600 pounds (750 kilograms) at launch, around the same as the current iteration of SpaceX's own Starlink Internet satellites.
SpaceX has not shied away from launching satellites for its competitors in the satellite broadband market. Just this year, it has launched Internet satellites for OneWeb, Viasat, and EchoStar.
But the Lightspeed network will target a different segment of the market than SpaceX's consumer-focused Starlink constellation. Like OneWeb, Lightspeed is aimed at enterprise customers, such as mobile telco operators and government customers, including schools, medical services, and military forces.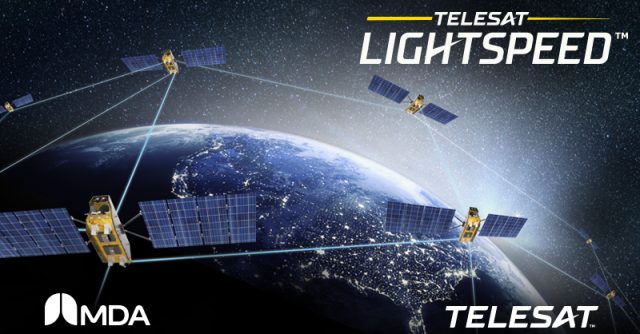 Amazon's Project Kuiper network, which will launch its first test satellites later this year, is more of a direct competitor with Starlink in the consumer Internet market. Amazon selected every available Western rocket besides SpaceX's Falcon 9 to launch more than 3,000 satellites for its Kuiper program, booking 77 launches with United Launch Alliance's Atlas V and Vulcan rockets, Blue Origin's New Glenn, and Europe's Ariane 6.