[ad_1]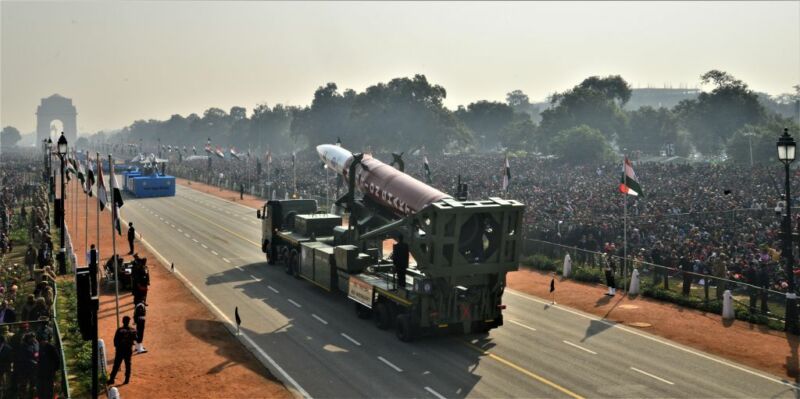 More than two dozen private space companies have signed on to a statement that supports an end to destructive anti-satellite testing in space.
The statement comes two years after Russia shot down one of its older satellites, Kosmos 1408, with a Nudol missile launched from the ground. The test, intended to demonstrate Russia's capability to shoot down assets in space, showered more than 1,500 pieces of debris into low-Earth orbit. This has forced the International Space Station and Chinese Tiangong station to perform avoidance maneuvers, along with many private and government-owned satellites.
Russia is not the only country to perform such tests. India recently did so, and in the more distant past, China and the US have also demonstrated such capabilities.
"Destructive DA-ASAT tests directly threaten the safety of our space systems and the long-term sustainability of the environment within which they operate," the statement said. "These tests can create long-lasting orbital debris which threatens national assets, commercial spacecraft, human spaceflight platforms, and many of the space-based services humanity uses on a daily basis. Such debris poses a direct threat to future economic activity and innovation in low Earth orbit by raising the costs of current and future operations and creating uncertainty for investors and operators."
Building a consensus
This initiative to gather support for an end to such tests, open to companies around the world, was led by the Secure World Foundation, which promotes sustainable and peaceful uses of outer space.
"We're really delighted that the industry is so committed to making sure the space environment is predictable and sustainable and safe over the long-term," said Victoria Samson, the organization's director of Space Security and Stability, during a discussion with reporters about the initiative.
In April 2022, the United States committed to not conducting debris-generating direct-ascent anti-satellite tests. Vice President Kamala Harris said the nation would lead by example to establish international norms of responsible behavior in space. About a dozen other nations have signed on to the pledge, including Japan, Germany, and France.
Samson said she believes that as more nations agree not to conduct such tests, it will become a widely accepted international norm. The goal of bringing private companies to the table was to emphasize the economic value of space and what is being put at risk by such tests.
One of the commercial signatories was Axiom Space, a Houston-based company working to build a space station in low-Earth orbit. "It is difficult to get so many of us to agree on anything, which demonstrates I think just how important this is to the long-term stability of the orbital environment," said Jared Stout, vice president of Government and External Relations at Axiom Space
Where are the launch companies?
The list of signatories primarily includes companies that build or manage satellites—among the biggest names are Planet, Amazon (for its Project Kuiper constellation), and Iridium. There are some notable omissions, however. It appears that few large contractors for the US Defense Department have signed on so far, and there are no launch companies.
This is somewhat surprising, given that some rocket company chief executives have expressed concern about the availability of launch windows due to clutter in space. For example, in 2020, Rocket Lab CEO Peter Beck told CNN that the sheer number of objects in space has made it more difficult to find a clear path for rockets to launch new satellites. "This has a massive impact on the launch side," Beck said. Rockets "have to try and weave their way up in between these [satellite] constellations."
Asked about this, Samson said the Secure World Foundation reached out to various industry actors and that this week's announcement was just the beginning of the process and not an endpoint.
"This is something that's a true concern for all aspects of actors in space and not just the operators or the people using the data, but those trying to get objects up into orbit," she said. "I'm hoping that more companies will be able to join as time goes on."
[ad_2]

Source link