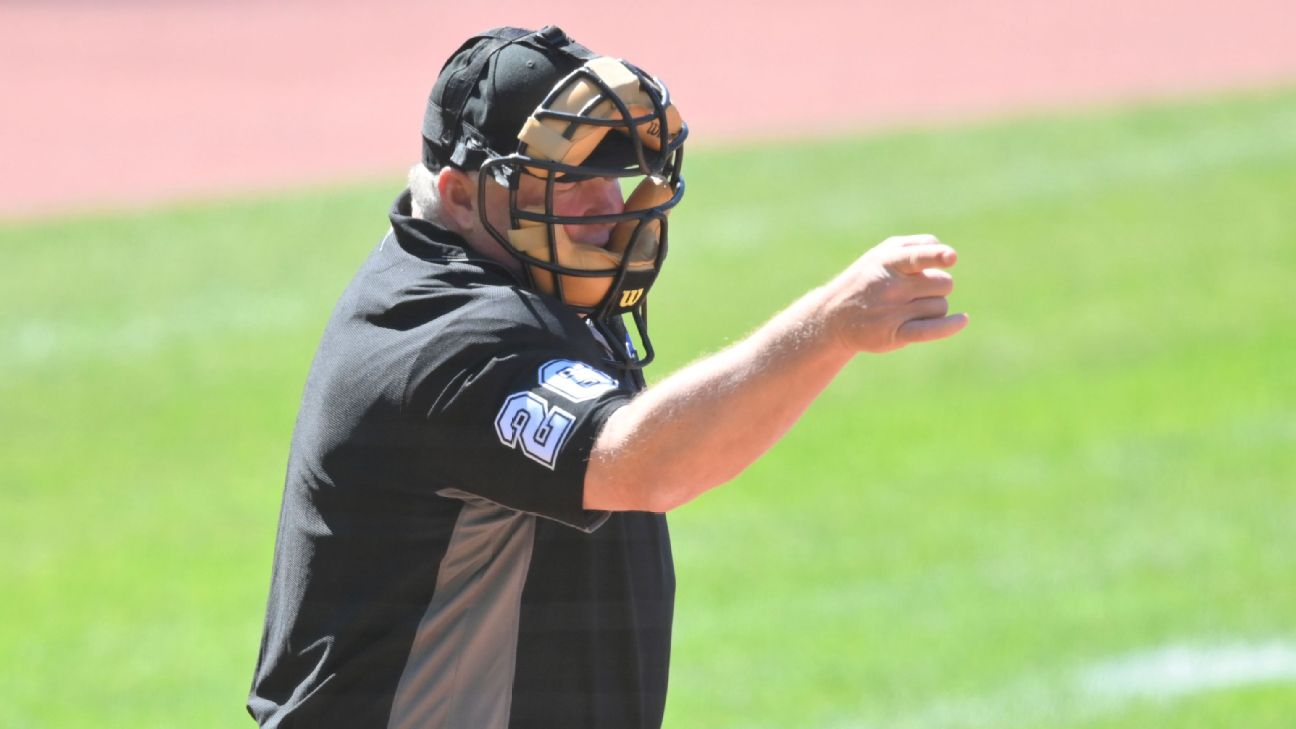 Pittsburgh Pirates third baseman Ke'Bryan Hayes pleaded with Major League Baseball on Sunday to institute the automated ball-strike system after an obvious missed call and a subsequent conversation with the umpire.
The call took place during Sunday's game against the Atlanta Braves, with plate umpire Bill Miller calling a strike on a pitch shown to be well outside the strike zone as Hayes was starting toward first base after flipping his bat back for what he thought was a walk.
After chatting with Miller as he went back to retrieve his bat, Hayes struck out on the next pitch.
Hayes said he attempted to discuss the call with Miller after the game and shared his side of the conversation on social media along with an image of the pitch.
"Some umpires really don't care," Hayes posted. "3-1 call not even close. I hold him accountable after the game walking off the field and his response is "[shrug emoji] I gave you a chance to hit a homerun" that tells me you don't care at all.
"No accountability. Bring the ABS please @MLB."
MLB has yet to respond to Hayes' comments.