[ad_1]

SPRINGFIELD, Ill. (AP) — The Illinois House on Thursday approved development of new nuclear reactors, reversing a 1987 moratorium and sending to Gov. J.B. Pritzker a plan that addresses the Democrat's safety concerns over the proposal.
The 98-8 vote to allow construction of so-called small modular reactors beginning in 2026 came a day after developers of the only such project approved by federal regulators pulled the plug because of rising costs.
SENATOR PROPOSES PLAN THAT LIFTS NUCLEAR MORATORIUM AND REQUIRES NEW OVERSIGHT RULES
The Illinois proposal is largely the same as one that earned overwhelming legislative approval but was vetoed by Pritzker last spring. It adds a study on the risks of new nuclear technology and puts a state agency in charge of oversight, issues missing from the original plan.
Thursday was the final day of the Legislature's fall veto session, six days that saw a much lighter agenda than in recent years and which left on the table issues involving extending a private-school scholarship program and allowing legislative staff members to form a collective bargaining unit.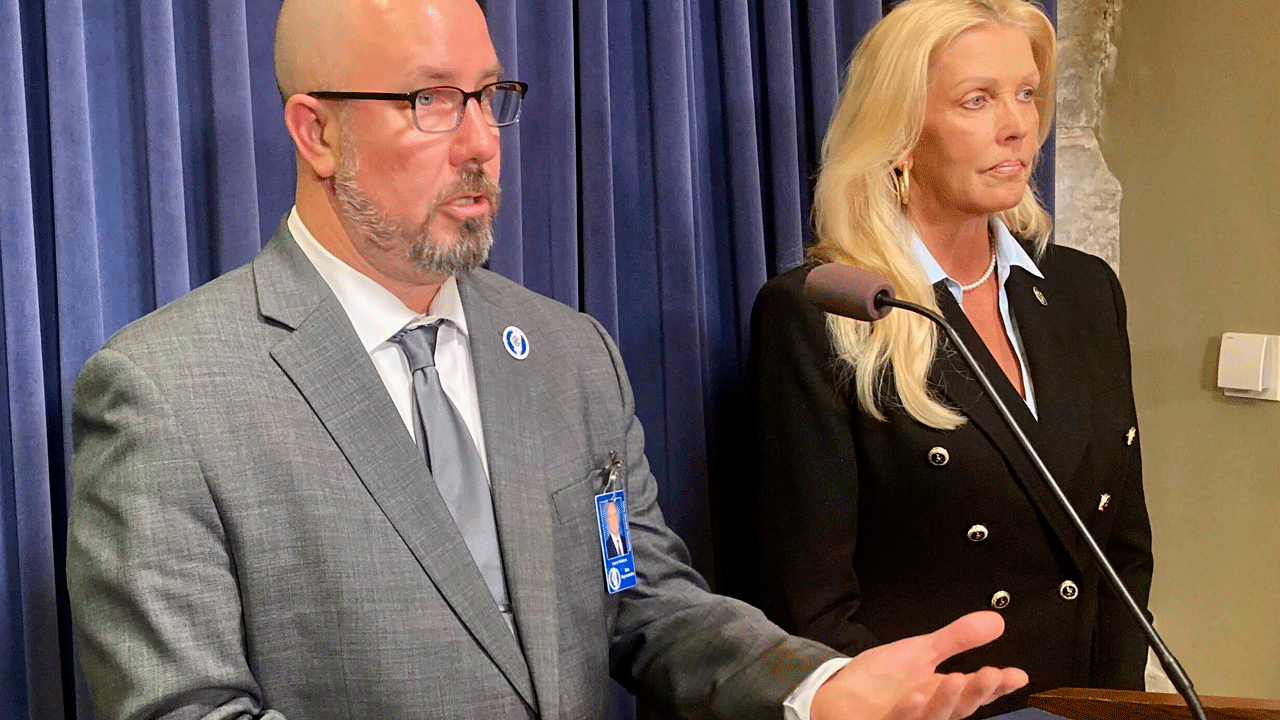 Small modular reactors limited to 300 megawatts or less would be allowed under the nuclear legislation in January 2026. That's the same point at which a state study about the technology's viability and safety risks is due. After that, the Illinois Emergency Management Agency would be responsible for overseeing decommissioning of reactors, environmental monitoring and emergency preparedness.
The legislation's sponsor, Rep. Lance Yednock, a Democrat from Ottawa, said nuclear has to be part of the state's mix of alternatives to fossil fuels in reaching its goal of carbon-free power production by 2045.
"You've had multiple energy facilities shut down and there are more on the way and that is forcing us to purchase dirty generated energy for a higher price from out of state," Yednock said. "We need to be the leader in clean energy generation and small modular nuclear reactors are a potential part of that portfolio."
On Wednesday, designers of a major development in the so-called advanced nuclear industry called it quits because of rising costs. NuScale had planned a campus of six 77-megawatt small modular reactors to come online in 2029 in Idaho Falls, Idaho.
NuScale is the first small modular project to get federal approval and there are 20 more pending, said Sen. Sue Rezin, the Morris Republican who sponsored the Illinois legislation in the Senate. With time and technological improvement, she said, costs will drop.
Environmentalists have opposed the plan for a variety of reasons, not the least of which is the lack of national consensus on storing nuclear waste, a major driver of the moratorium nearly four decades ago.
Rep. Lilian Jimenez, a Chicago Democrat who voted "no," also argued that the state study on safety risks should be completed and digested before ditching the moratorium.
"Illinois has plenty of time to assess the risks and costs before deciding to open the door to these projects," Jimenez said.
Despite continued pressure from Republicans and a constant presence around the Capitol of advocates in blue "Save My Scholarship" T-shirts, lawmakers left town without extending the $75 million "Invest in Kids" program providing needs-based scholarships to students to attend private schools. The five-year-old program, which produced about 40,000 scholarships, ends Dec. 31.
Scholarships are funded by private donations which yield a 75% state income tax credit, capped at $75 million a year. Opponents, led by teachers' unions, say that money should go to public schools, denouncing "Invest in Kids" as a voucher program that harms student achievement.
They routinely said there's no evidence that the program bolstered academic performance. But The Associated Press reported this week that the annual assessments required of scholarship recipients were delayed two years by the COVID-19 pandemic and the first report is not due until February.
Senate Minority Leader John Curran, a Republican from Downers Grove, said the Legislature should have been consulted before assessments were skipped. Late Thursday, he issued a statement that he'll push to reignite Invest in Kids in the spring session.
Throughout Thursday, Republicans on the floor vilified Democrats who refused to call a vote on legislation that would scale back the program to $50 million for the next five years.
"I don't really know how you did it, seemingly against everything: The voters, the polls, the kids, the facts, but you persevered through it all," said Republican Rep. William Hauter of Morton. "I'm new to all this. I don't know the pressure of taking orders from special interest groups, so thank you for educating me on how this game works. At least someone's being educated."
While meeting with reporters after the House adjourned, it was suggested to Minority Leader Tony McCombie, a Republican from Savanna, that perhaps Democrats planned to put the entire $75 million from Invest in Kids into the public school fund.
"I would love to hear that as the reason for the bill not being called, that that would be the commitment," McCombie said.
Also left behind by legislators was a measure that would allow legislative staff members to unionize. It was brought by House Speaker Emanuel "Chris" Welch and won approval in that chamber during the first week of the fall session. But Republicans questioned whether it was simply a case of discontent among House Democratic staff. The employees argue that they don't need a state law to allow them to organize.
CLICK HERE TO GET THE FOX NEWS APP
Democratic Senate President Don Harmon of Oak Park picked up Welch's bill but no action ensued. A spokesperson said it's under review.
The legislation would create an office of legislative labor relations to start the process, but it would not begin its work until July 2025.
[ad_2]

Source link