[ad_1]

Sen. Chris Coons, D-Del., championed news of a possible deal to secure the release of hostages held by Hamas ahead of Thanksgiving, but rejected calls for a cease-fire in Gaza. 
Coons, a member of the Senate Foreign Relations Committee, made clear that there is a difference a cease-fire in Gaza and humanitarian pauses. 
"Well, let's draw a distinction here," Coons told "Fox News Sunday" host Shannon Bream, "between a cease-fire – some folks are calling for a cease-fire and protests across Europe and in our country, by which they mean Israel should stop fighting Hamas, should end their campaign in Gaza – or a pause that has been negotiated between Israel and Hamas to allow the release of hostages, Israeli and American and other nationality hostages, and allow them food and fuel and medicine to get into Gaza. A negotiated brief pause in the fighting, I think would be a good thing, and I would strongly support. A cease-fire, meaning an end to Israel's campaign against Hamas. I don't support and neither does the president." 
DEMOCRATIC SENATOR CONFRONTED BY LEFT-WING REPORTER ON AMTRAK: 'YOU ARE BOTHERING ME'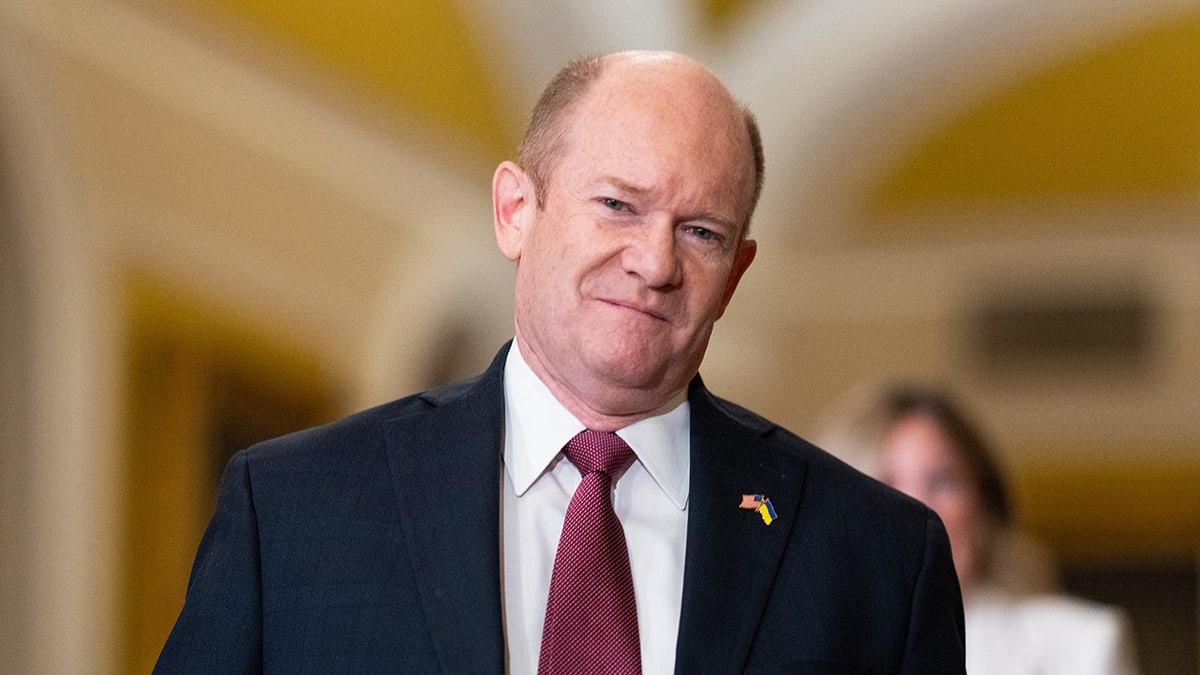 "News of a potential hostage deal, Shannon, is great news just before Thanksgiving for the 10 American families whose loved ones are being held hostage and the more than 230 others. I've met with those families, Shannon, in Tel Aviv, and in Washington, and it's heartbreaking to be with parents who don't know how their children are doing and who believe they are being held in tunnels… beneath Gaza," he said. "This is a good development today." 
The Washington Post first reported Saturday that the United States, Israel and Hamas had reached a tentative agreement to release an initial 50 or more hostages in smaller groups every 24 hours. The release could begin within the next several days, according to reports. 
In an op-ed in The Post published on Saturday, President Biden vowed that at the time of his writing, "my team and I are working hour by hour, doing everything we can to get the hostages released." In the piece, titled, "The U.S. won't back down from the challenge of Putin and Hamas," Biden also declared, "Every innocent Palestinian life lost is a tragedy that rips apart families and communities," and vowed, "Gaza must never again be used as a platform for terrorism."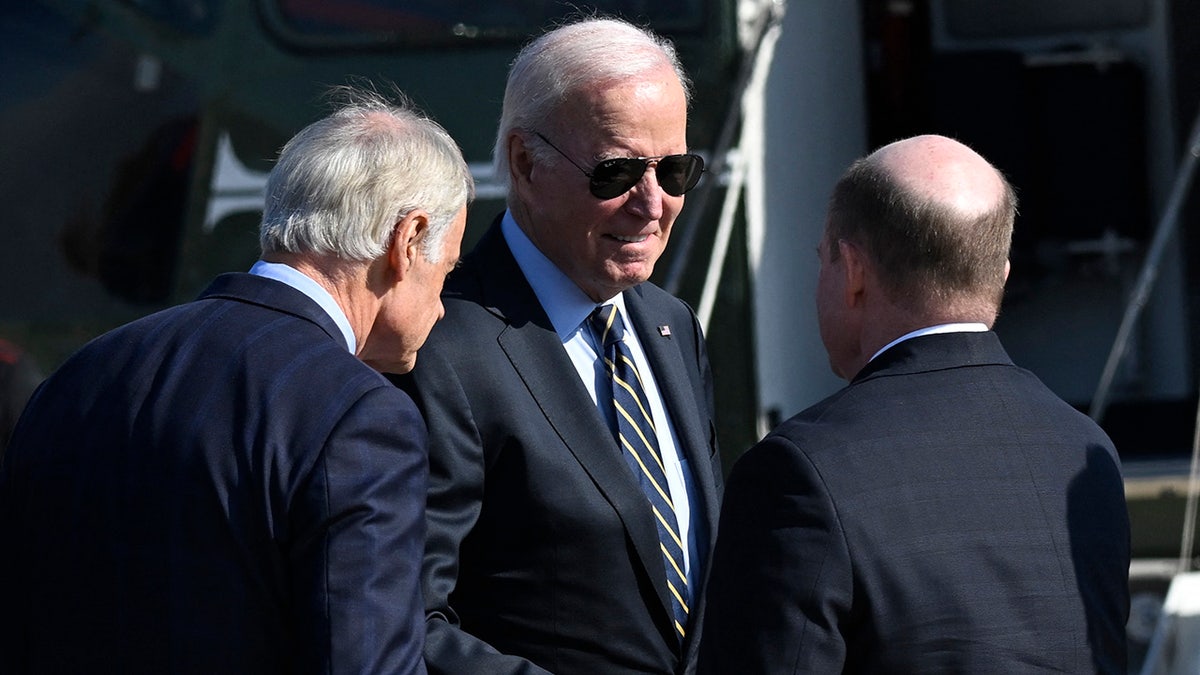 NETANYAHU WAR CABINET STIFLES REVOLT FROM FAR RIGHT OVER SENDING GAZANS FUEL WITHOUT HOSTAGE DEAL: REPORT
"As long as Hamas clings to its ideology of destruction, a cease-fire is not peace," Biden wrote. "To Hamas' members, every cease-fire is time they exploit to rebuild their stockpile of rockets, reposition fighters and restart the killing by attacking innocents again. An outcome that leaves Hamas in control of Gaza would once more perpetuate its hate and deny Palestinian civilians the chance to build something better for themselves."
The U.S. is providing weapons and intelligence support to Israel as it mounts an offensive into Gaza with the goal of rooting out Hamas following the Oct. 7 attack, which killed more than 1,200 people. Biden has spoken repeatedly with Israeli Prime Minister Benjamin Netanyahu and says he is working for the release of Hamas-held hostages, which include Americans.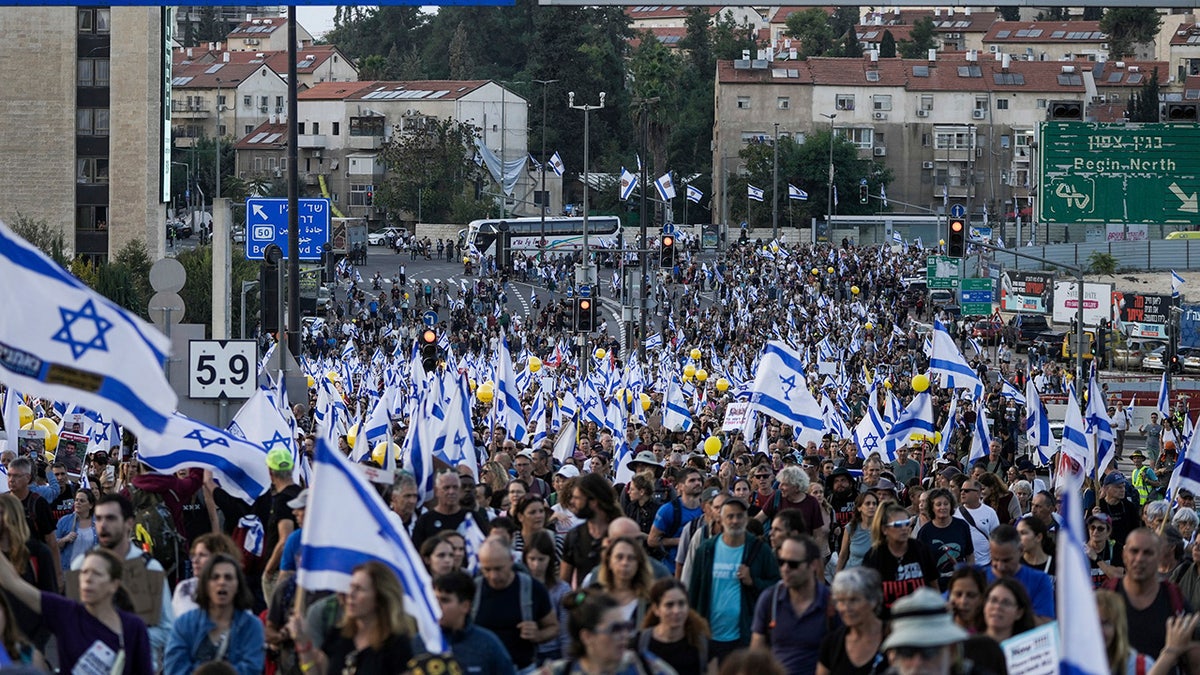 CLICK HERE TO GET THE FOX NEWS APP 
At least 11,400 Palestinians have been killed since the war began, according to the Hamas-controlled Health Ministry in Gaza, which does not differentiate between civilian and combatant deaths.
Demonstrators calling for a cease-fire in Gaza have staged protests around the country, including clashing this week with police outside the headquarters of the Democratic National Committee. Coons himself was confronted on camera while riding on a train by an activist demanding the senator agree to a cease-fire. 
The Associated Press contributed to this report.
[ad_2]

Source link